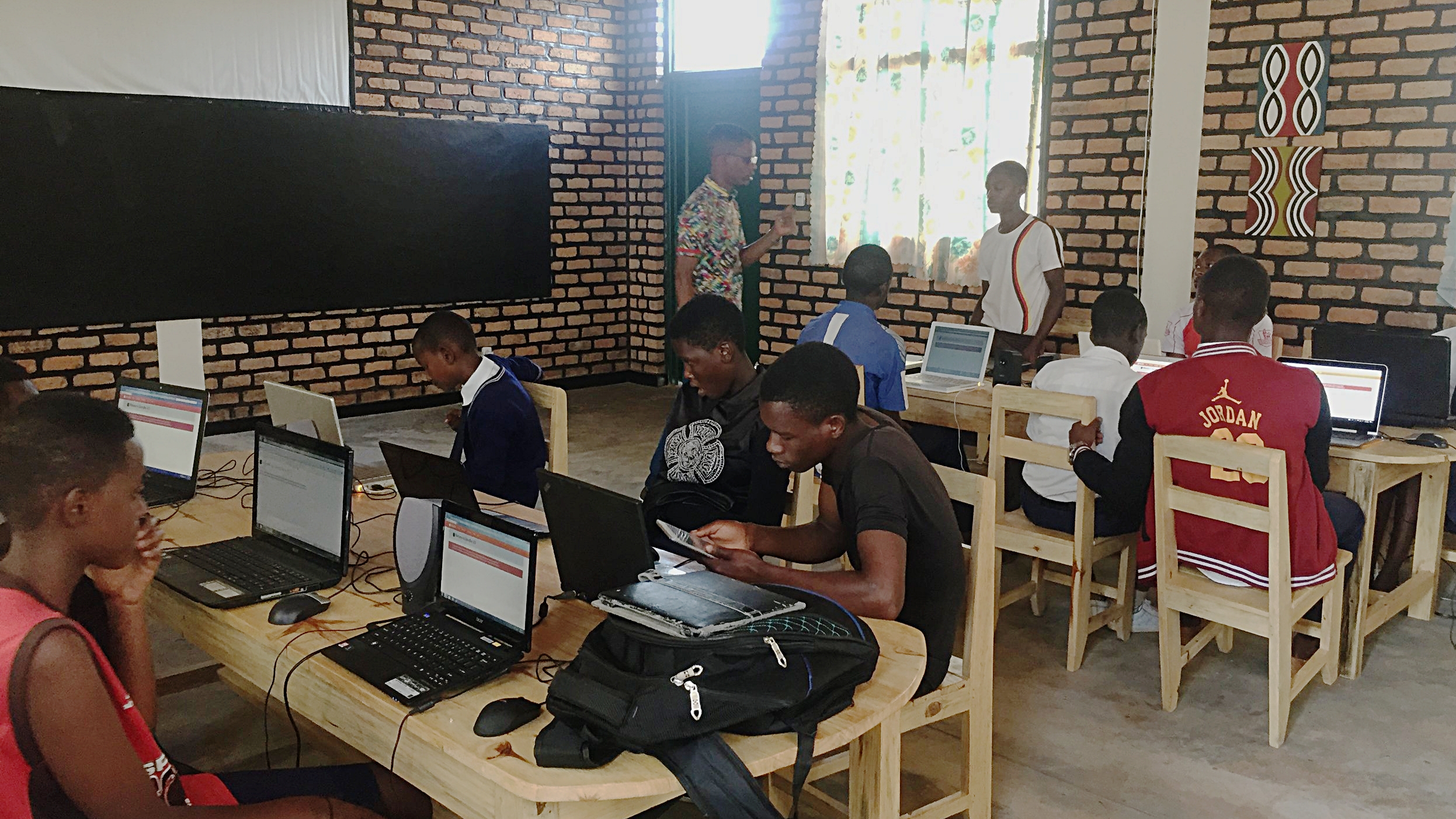 REAP bolsters learning across the curriculum and around critical socio-economic challenges.
Student-Centered Learning Clubs for Secondary School Students
Wednesday afternoons, Saturday mornings, and Sunday afternoons are reserved for secondary student activities such as reading, games, movies, clubs, and computer access. Four REAP field staff supervise the activities. The Community Learning Center and Library (CLCL) can accommodates 80 students at once to participate in different activities.
Student-Centered Learning Clubs for Primary School Students
Each day of the school week is devoted to a different primary grade to boost students' English speaking, listening and reading skills through hands-on activities such as games, play, storytelling, acting, reading books, and interaction with tablets. At least 80 students attend the morning and afternoon sessions.
Student Leadership Advancement Clubs
The CLCL serves as a platform for various student club activities. The Girl Guides and the Business Club have helped with harvesting the corn grown in the garden and making liquid soap used to clean the CLCL. Our recently launched project-based Leadership Club for secondary students builds participants' leadership and thinking skills to prepare them for life after secondary school and enable them to address challenges at school and within the community.
Technology Integration
A computer lab, replete with 12 laptops and 15 tablets, is available for teachers and students. Students are trained in foundational computer skills and teachers in technology education in order to bolster thei instructional practice. Students learn to research topics through our librarybox, organize information through the use of PowerPoint, and integrate knowledge across subjects.
Centered-Based Nursery
REAP established a centered-based nursery at the Duha Complex school. The centers are organized based on content or activity areas that include pretend play and dress up, blocks, art, reading, and science. The nursery inspires structured hands-on learning and exploration.
Advancing STEM
REAP has partnered with Level Up Village (USA) to provide STEM learning to Duha students through one-on-one interactions between American students and their counterparts in Rwanda. This has enabled Duha students to participate in STEM skills-building as well as design negotiating collaborative real-world problem-solving experiments.
Leadership Development
This development comes in several forms that include initiatives for secondary students, various student clubs, and programs that empower girls.
Teacher Housing
REAP, in partnership with the local government, built housing to provide residence for teachers, giving them stable living opportunities that increase their retention in a rural setting.